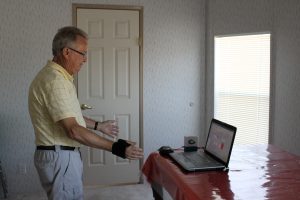 Interactive Metronome® is a brain-based therapeutic treatment option targeting neural timing and synchronization in order to improve cognitive-communication skills, such as attention, planning, organizing, motor skills, etc.
Exercises target the brain's rhythmicity – when the client claps or taps his/her feet to match the designed tempo, immediate feedback is provided for increased accuracy with each exercise.
Why not use a musician's metronome?
The Interactive Metronome® is designed to measure the client's  ability to match the tempo within 15 milliseconds of the beat and provides immediate feedback to help the client improve and help the clinician monitor progress. A regular musical metronome cannot measure with this accuracy and does not provide the feedback necessary for improvement.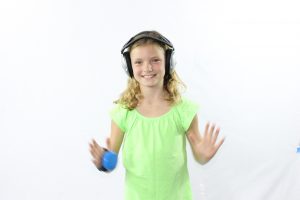 May help clients with:
Attention deficits
Auditory Processing Disorder
Brain injury
Dyspraxia
Neurological impairment
Recommended Treatment
Therapy recommendations vary but typically involves 15 to 20 sessions that are spread out over three to five weeks (3-5 sessions/week), and each session is approximately an hour long.
Cost:
$100 for initial evaluation only ($125 includes a formal report)
Call or email for current per-session rate or package cost
We accept major credit cards by phone or online.
If you live outside of our service area, please click the following link to find an Interactive Metronome® certified provider near you: https://www.interactivemetronome.com/IMW/IMLocator/LocatorIndex.aspx